The TribeVIBE™  Team/Talent System provides a revolutionary and refreshing tool for the fields of personality assessment, interpersonal communications and team dynamics.  The strength-based approach quickly identifies natural talents and inclinations via a short online survey.
The field tested assessment provides participants with a quick and effective method to leverage their natural talents both personally and professionally.  First introduced by Jerry Campagna at the University of Notre Dame in 2012 during a board training, The TribeVIBE™ assessment presents a series of scenarios and roles that the respondents rank in order of their intuition and inclination.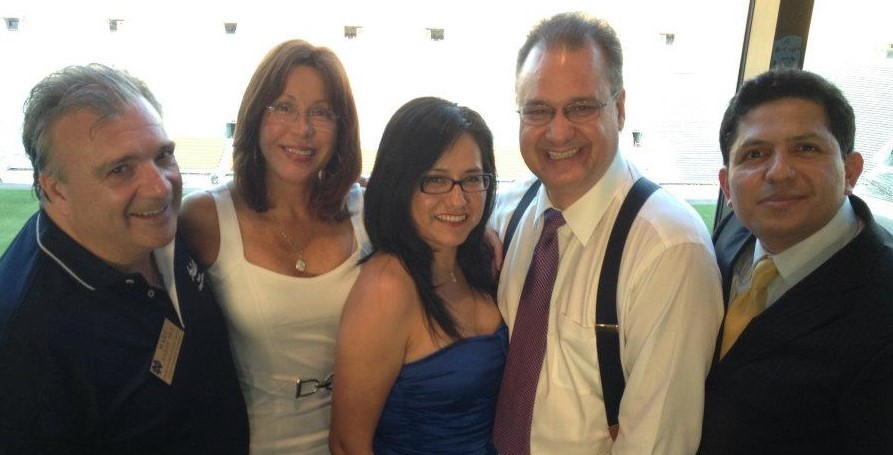 The VIBE in TribeVIBE is actually an acronym for a set of personal/organizational variables that reflect an "organic operating system" for an individual and/or institution and is defined as follows:
Values | Intentions | Beliefs | Environment
Values represent our moral/ethical principles. Intentions represent our vision and mission. Beliefs represent our core values and perceptions of what is possible.  Environment represents our physicality, including how we dress, room decor, car we drive etc.  Each TribeVIBE™ scenario presented in the assessment survey has three options which represent the three TribeVIBE primary dispositions:
   Warrior TribeVIBE  |  Seer TribeVIBE    |   Healer TribeVIBE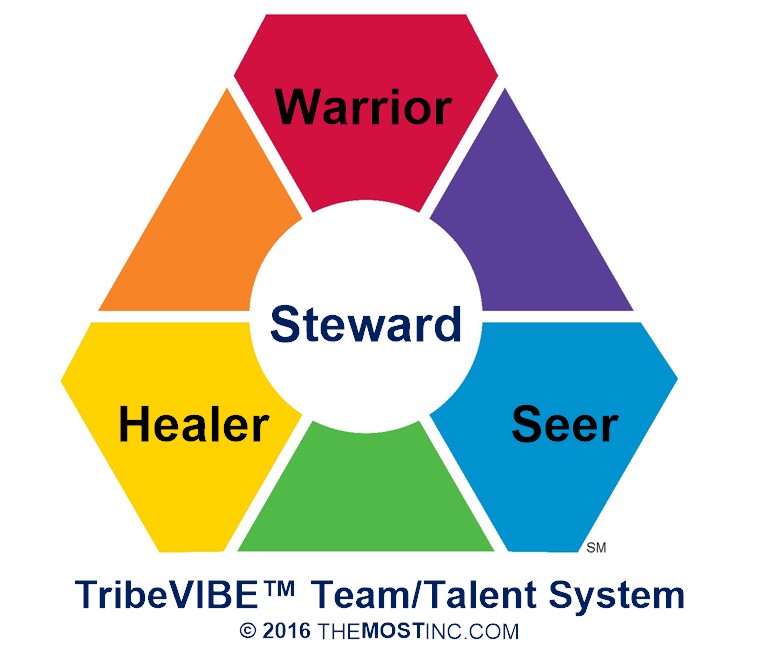 Warrior TribeVIBE: (Competitive, Actionable, Determinative) Positional Clothing, Commanding Vocal Tones.   Healer TribeVIBE (Compassionate, Imaginative, Connective) Expressive Clothing, Animated Vocal Tones.        Seer TribeVIBE (Calculative, Precise, Practical) Functional Clothing, Reserved Vocal Tones.
The Steward TribeVIBE is a leadership position.  This person is responsible for guiding a team toward the accomplishment of a common mission objective.  This role is interchangeable (i.e. Warriors, Healers & Seers each can assume this position) and requires that the individual learn to adapt their communication style with their team members based on others' TribeVIBE.
By combining the three primary TribeVIBEs of Warrior, Healer & Seer with a fourth member serving as Steward is the "secret sauce" for high performance teams. The TribeVIBE Team/Talent System provides a proven recipe and process for individuals and teams wishing to take their goals to the next level.  For more information on how we can assist you and your organization to…
V

I

B

E

With Your Tribe!
Call 224-629-7100